Featured Employment

Dual Recovery Coordinator
CCSI is hiring a Dual Recovery Coordinator in Wyoming County.
The Dual Recovery Coordinator is a full-time (35 hours per week) position
with Wyoming, Genesee, and Orleans County Mental Health Departments
and designated agencies/organizations to identify existing barriers to
service accessibility and implement localized systemic means to improve
the quality of services for all persons needing dual recovery services
To fi nd out more about Coordinated Care Services, Inc., view the full job
description and to apply online, please visit http://www.ccsi.org.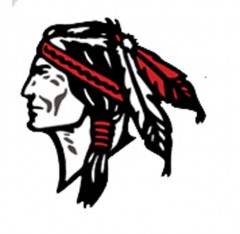 LCS Teacher Assistant
1 TEACHER ASSISTANT
(FT / 10 MONTHS)
Start ASAP, Salary $12.55/hr NYS Certified
1 TEACHER ASSISTANT
(FT / 10 MONTHS)
Start 9/2019, Salary $12.55/hr NYS Certified
Benefits As Per Contract: Health, Prescription, Dental & Vision Insurance, Paid Holidays, Sick Time, Personal Time, Retirement
Send letter of interest & resume to:
Julie Pernesky, Dir. of Curriculum and Instruction
Letchworth Central School
5550 School Rd.
Gainesville, NY 14066
jpernesky@letchworth.k12.ny.us
Deadline: 5/31/19 at 3:00 PM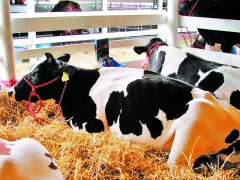 Dairy Field Technician
The Animal Health Diagnostic Center is seeking a full-time Dairy Field
Technician to join the Quality Milk Production Services team in Warsaw,
NY. The Animal Health Diagnostic Center (AHDC) is an AAVLD
accredited veterinary diagnostic laboratory located in Ithaca, NY within the
College of Veterinary Medicine at Cornell University. The AHDC includes
the Quality Milk Production Services (QMPS) with laboratories in Canton,
Cobleskill, Ithaca, and Warsaw. We are committed to improving the health
of all animals and the work we perform helps protect and improve public
health, promote environmental stewardship, and foster economic growth.
We seek a team member that has earned at least an associate's degree, and
has up to one year of experience working around cows, to perform surveys
on dairy farms in New York and neighboring states for the detection of udder
infections. Your main responsibilities will include aseptically collecting
milk samples, identifying abnormal udder secretions, and examining
milking systems and their installations using state-of-the-art testing and
evaluation equipment. Additionally, you will pick up samples from various
locations, reconcile samples with submission forms, and plate samples
according to standard operating procedures. As a member of the QMPS
Warsaw team, you will participate in cross training across the program and
provide support where needed.
This is a full-time, 39 hour per week position, which requires irregular
work hours including early mornings and occasional overnight travel. If
this sounds like the position for you, please navigate to workday.cornell.
edu, complete your profile information, and make sure to attach your cover
letter and resume as one document.
Please apply online at
https://cornell.wd1.myworkdayjobs.com/CornellCareerPage
(posting #WDR-00019142).
Diversity and Inclusion are a part of Cornell University's heritage. We are a recognized
employer and educator valuing AA/EEO, Protected Veterans, and Individuals with
Disabilities.