Featured Employment
Letchworth Central School Custodian
CUSTODIAN - Full time!
• Second Shift, Contract - $12.86/hour
• 12 Months With Benefits: 10 Sick Days, 3 Personal Days, (Vacation After 1 Yr)
•3 Bereavement, 13 Paid Holidays (As Per Contract)
ALSO - Healthcare benefits paid up to 90% [single or family] (as per contract)
Competitive Civil Service position / Must be a
Wyoming County resident
Deadline to apply: Friday, October 16, 2020
E-Mail: jnovak@letchworth.k12.ny.us
Or Mail letter of interest and resume to:
District Office - Custodian Opening
Letchworth Central School
5550 School Rd, Gainesville, NY 14066
Yancey's Fancy
Yancy's Fancy is expanding production & hiring for several positions!
1st Shift - Cheese production and packaging
2nd Shift - Sanitation
Competitive pay rates, starting between $13-$15/hour & up to $23.50 as you progress
through our Pay for Skill program.
Excellent benefits (medical/dental/vision), 401K w/match and paid time off.
Apply online at yanceysfancy.com/jobs or indeed.com. Applications are also
available at 8818 Brickhouse Rd., Corfu, NY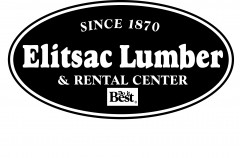 Elitsac Lumber Driver/Yard Worker
Truck Driver CDL/Yard Worker
Growing family owned
business in Castile looking to fill a full-time year-round position
delivering building materials and construction equipment locally.
Competitive pay and benefits.
CDL B required.
Call Bill 585-943-9663