Featured Employment
Immediate Position Available Licensed Dental Hygienist:
If you are dependable, enthusiastic, a team player, and willing to take yourself to the highest level professionally as a Registered Dental Hygienist, then this position may be right for you! We are a fast paced, state-of-the-art office with a wonderful staff dedicated to patient education and high quality modern dentistry. We are an Equal Opportunity Employer, looking for just the right person to compliment our dental family. Position available in our Warsaw office.
Send resume by mail:
Summit Family Dental Care
Attn: Nancy Hulme
34 Duncan Street
Warsaw, NY 14569
email: nancyjohulme@gmail.com
fax: 585-786-3896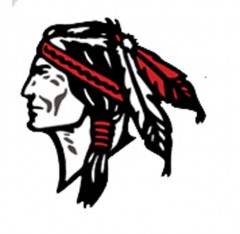 2018 FALL COACHING VACANCY
LETCHWORTH CENTRAL SCHOOL
JV & Modified Volleyball
Modified Football
Qualifications: First Aid, CPR, AED, NYS Fingerprinting
Salary: Per Contract
Apply by: July 13, 2018
For more information contact:
Mark Sanderson, Athletic Director
Letchworth Central School
5550 School Road
Gainesville, NY 14066
Phone: 493-2571 ext. 7411. Please leave a message.
The Letchworth Central School District is an equal opportunity employer and does not discriminate against any employee or applicant for employment in its programs and activities on the basis of race, color, creed, religion, national origin, political affiliation, sex, sexual orientation, age, marital status, military status, veteran status, or disability.

Kreher Crop
CROPS TEAM ASSOCIATES
We are looking for individuals who are interested in our sustainable organic crop operation that is expanding in Dansville, NY. The Crops Team Associates are involved in planting and harvesting organic crops such as corn, wheat, soybeans, etc. If you have basic knowledge of agronomics, experience operating heavy equipment, and interest in organic farming this could be the right fit for you! Be part of a positive, impactful, and cohesive team that is constantly improving and strives for the highest quality of produce.
APPLY TODAY!
Visit us online at:
http://www.krehereggs.com/careers-at-krehers
or
Contact Nicole Peracciny, HR Manager at
(716) 759-6802
nicolep@krehereggs.net